Always connected with your fleet
Instant communication
Stay in constant contact with your drivers using also Garmin GPS.
On-going security
Ensure the security of your personnel by monitoring what's going on.
Faster
Use the automatic replies to simplify communication with the drivers.
The situation first hand
Know when it's best to contact your drivers and when they can't answer.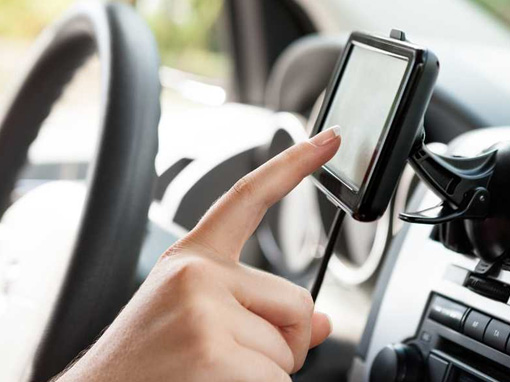 Speed up communication
Communicate with the driver directly on the onboard Garmin GPS terminal or activate the hands-free device from the office, leaving the driver free to concentrate on driving.
MyWakes allows you to communicate with the drivers in real time on the onboard terminal and on their mobile phones.
You can also send and receive free format text, routes, orders and job assignments and program destinations from the office, sending them remotely to the vehicle's navigation system.
Security measures
Improve security by providing your staff with panic buttons that alert the control centre.
You will be able to remotely open a communication channel to hear what is happening in the driver's cabin and to monitor any emergency situation on the vehicle's internal surveillance camera.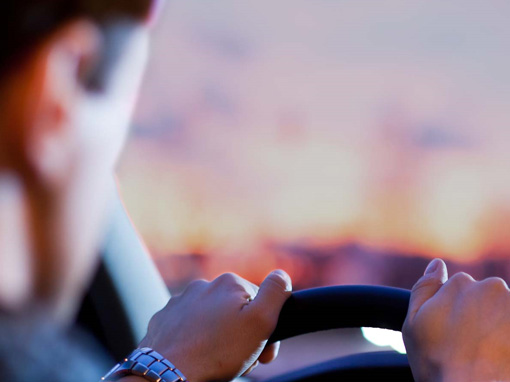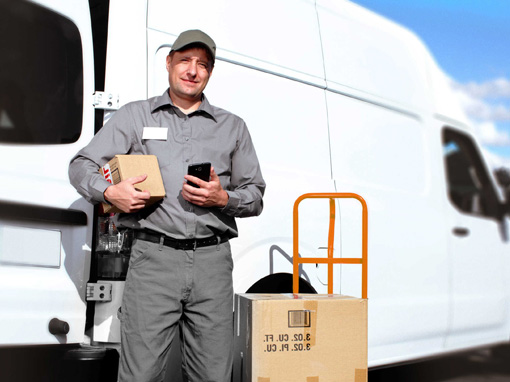 Routes and job assignments with Garmin GPS
Manage your fleet remotely by planning and optimizing routes and job assignments via the onboard Garmin GPS terminal/navigation system.
Set the route destination directly on the map, setting expected travel and idle times.
Send the information directly to the Garmin GPS terminal and get notifications so that you can instantly check on how the assigned job is progressing.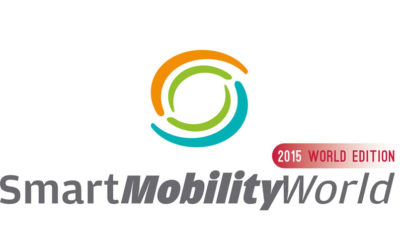 The Monza Circuit hosts the future smart mobility automotive My Wakes will be at Smart Mobility World 2015 that will take place on 28 – 30 October 2015 on the renowned Monza Circuit. Three days dedicated to new technologies for automotive innovation,...
read more
<style type="text/css"><!--#Cloud .center .content ol{list-style-type:none;padding:0;margin:5px 5px 5px 5px;text-align:left;}#Cloud .center .content li{display:inline !important;padding:0 5px 0 0;}#Cloud{width:300px;left:8px;border:0px;}#Cloud .header{height:20px;display:block;width:300px;color:#797979;font-size:12px;line-height:18px;margin:0;padding-top:5px;text-align:center;text-transform:uppercase;}#Cloud .center{display:block;width:300px;background:#fff;margin:0;padding:0;}#Cloud .center .content{font-family:'Georgia' ,serif;padding:4px;line-height:27px;overflow:hidden;}#Cloud .center .content .cl1{color:#a9a9a9;font-size:10px;font-weight:400;letter-spacing:0;text-decoration:none;}#Cloud .center .content .cl2{color:#a9a9a9;font-size:12px;font-weight:400;letter-spacing:0;text-decoration:none;}#Cloud .center .content .cl3{color:#a9a9a9;font-size:14px;font-weight:400;letter-spacing:0;text-decoration:none;}#Cloud .center .content .cl4{color:#a9a9a9;font-size:16px;font-weight:400;letter-spacing:0;text-decoration:none;}#Cloud .center .content .cl5{color:#a9a9a9;font-size:18px;font-weight:400;letter-spacing:0;text-decoration:none;}#Cloud .center .content .cl6{color:#a9a9a9;font-size:20px;font-weight:400;letter-spacing:0;text-decoration:none;}#Cloud .center .content .cl6{color:#a9a9a9;font-size:26px;font-weight:400;letter-spacing:0;text-decoration:none;}#Cloud .center .content .cl7{color:#a9a9a9;font-size:28px;font-weight:400;letter-spacing:0;text-decoration:none;}#Cloud .center .content a:hover{text-decoration:underline;}#Cloud .footer{display:block;width:100%;height:5px;background-position:-10px -526px;}//--></style><div id="Cloud"><div class="header">Cloud</div><div class="center"><div class="content"><ol> <li><a href="http://www.mywakes.eu/mywakes/?s=cloud" class="cl2">cloud</a></li> <li><a href="http://www.mywakes.eu/mywakes/?s=GPS tracker" class="cl7">GPS tracker</a></li> <li><a href="http://www.mywakes.eu/mywakes/?s=tracking platform" class="cl6">tracking platform</a></li> <li><a href="http://www.mywakes.eu/mywakes/?s=GPS" class="cl4">GPS</a></li> <li><a href="http://www.mywakes.eu/mywakes/?s=Garmin GPS" class="cl6">Garmin GPS</a></li> <li><a href="http://www.mywakes.eu/mywakes/?s=charts" class="cl3">charts</a></li> <li><a href="http://www.mywakes.eu/mywakes/?s=IoT" class="cl4">IoT</a></li> <li><a href="http://www.mywakes.eu/mywakes/?s=Internet of things" class="cl3">Internet of things</a></li> <li><a href="http://www.mywakes.eu/mywakes/?s=developers" class="cl4">developers</a></li> <li><a href="http://www.mywakes.eu/mywakes/?s=sdk" class="cl2">sdk</a></li> <li><a href="http://www.mywakes.eu/mywakes/?s=TomTom" class="cl3">TomTom</a></li> <li><a href="http://www.mywakes.eu/mywakes/?s=localization" class="cl5">localization</a></li> <li><a href="http://www.mywakes.eu/mywakes/?s=georss" class="cl2">georss</a></li> <li><a href="http://www.mywakes.eu/mywakes/?s=flight tracker" class="cl7">flight tracker</a></li> <li><a href="http://www.mywakes.eu/mywakes/?s=google earth" class="cl3">google earth</a></li> <li><a href="http://www.mywakes.eu/mywakes/?s=gpx" class="cl3">gpx</a></li> <li><a href="http://www.mywakes.eu/mywakes/?s=google maps" class="cl3">google maps</a></li> <li><a href="http://www.mywakes.eu/mywakes/?s=POI" class="cl3">POI</a></li> <li><a href="http://www.mywakes.eu/mywakes/?s=senior care" class="cl5">senior care</a></li> <li><a href="http://www.mywakes.eu/mywakes/?s=kml" class="cl2">kml</a></li> <li><a href="http://www.mywakes.eu/mywakes/?s=kmz" class="cl2">kmz</a></li> <li><a href="http://www.mywakes.eu/mywakes/?s=kids tracker" class="cl7">kids tracker</a></li> <li><a href="http://www.mywakes.eu/mywakes/?s=pets tracker" class="cl7">pets tracker</a></li> <li><a href="http://www.mywakes.eu/mywakes/?s=GPS locator" class="cl2">GPS locator</a></li> <li><a href="http://www.mywakes.eu/mywakes/?s=alerts" class="cl7">alerts</a></li> <li><a href="http://www.mywakes.eu/mywakes/?s=alarms" class="cl5">alarms</a></li> <li><a href="http://www.mywakes.eu/mywakes/?s=connected" class="cl4">connected</a></li> <li><a href="http://www.mywakes.eu/mywakes/?s=vehicle" class="cl2">vehicle</a></li> <li><a href="http://www.mywakes.eu/mywakes/?s=fleet management" class="cl5">fleet management</a></li> <li><a href="http://www.mywakes.eu/mywakes/?s=monitor" class="cl4">monitor</a></li> <li><a href="http://www.mywakes.eu/mywakes/?s=drivers" class="cl5">drivers</a></li> <li><a href="http://www.mywakes.eu/mywakes/?s=UBI" class="cl4">UBI</a></li> <li><a href="http://www.mywakes.eu/mywakes/?s=points" class="cl2">points</a></li> <li><a href="http://www.mywakes.eu/mywakes/?s=position" class="cl4">position</a></li> <li><a href="http://www.mywakes.eu/mywakes/?s=layer" class="cl2">layer</a></li> <li><a href="http://www.mywakes.eu/mywakes/?s=GPS devices" class="cl4">GPS devices</a></li> <li><a href="http://www.mywakes.eu/mywakes/?s=can bus" class="cl3">can bus</a></li> <li><a href="http://www.mywakes.eu/mywakes/?s=OBD" class="cl4">OBD</a></li> <li><a href="http://www.mywakes.eu/mywakes/?s=trip" class="cl2">trip</a></li> <li><a href="http://www.mywakes.eu/mywakes/?s=missions" class="cl2">missions</a></li></ol><div class="clear" style="height:7px;"></div></div><div class="footer"></div></div></div>