We value your time and working hours
Keep hours under control
Monitor your staff's working hours.
Job assignment duration
Monitor the duration of the job assignments and compare them against the trips as planned.
Working hours schedule adherence
Honour your commitments with clients and provide them with advance notice of any setbacks.
Automate processes
Download the data remotely without having to physically handle the devices.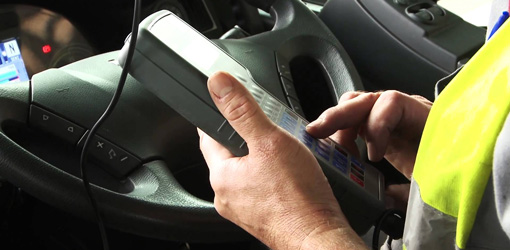 Time is value
Monitor each individual operator's driving, break, rest and working hours in real time.
Manage your fleet, step by step.
Use company badges to track mobile workers' attendance.
Real time tachograph
The MyWakes trackers can capture working hours data directly from the tachograph in real time.
Details of the driving hours, work hours, break hours, engine running hours and rest hours are sent to the MyWakes cloud and are immediately available for office use.
Therefore, as required by current regulations, the data on the remaining driving hours and the hours to the next break is always available and you get automatic driver identification as soon as the driver's identification card is inserted in the vehicle's tachograph.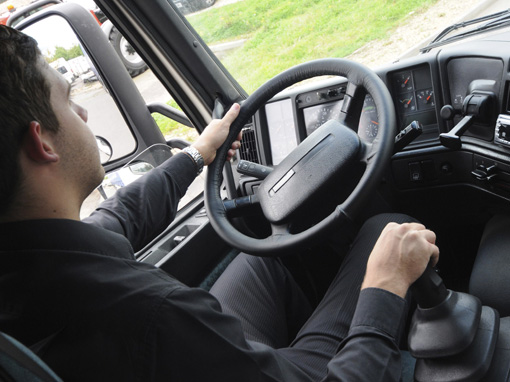 Streamlined administration
In accordance with current regulations and the directive on working hours, MyWakes automatically verifies each driver's driving hours and rest hours.
You can monitor all violations, penalties and the amounts of any fines or the number of driver's licence points deducted in the event of an inspection, all in real time. You can even automatically generate letters of reprimand notifying drivers of their actions, which can then be downloaded in PDF format.
Automatic remote download of data
Thanks to a special regulation-approved connection in the back of the tachograph, manual intervention by the driver or by office staff is no longer needed, as the remote download of tachograph working hours data and driver card data is fully automatic.
We also offer a secure storage service for the legal and certified retention of the tachograph data and driver records on our MyWakes servers for a period of 24 months, as required by law.
The MyWakes server farm ensures data backup, disk redundancy and equipment hardware systems redundancy ensure that the necessary High Availability is achieved. The systems are protected against unauthorized access and external attacks.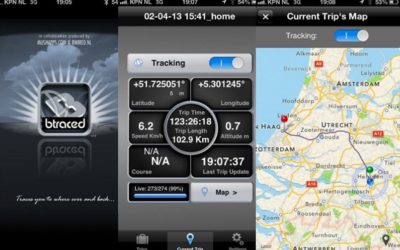 MyWakes supports bTraced: the mobile app that allows iPhone and Android smartphone GPS tracking. Using a smartphone app to track your movements is now possible thanks to the new interface developed by MyWakes for bTraced tracking app. BTraced App is available for iOS...
read more
<style type="text/css"><!--#Cloud .center .content ol{list-style-type:none;padding:0;margin:5px 5px 5px 5px;text-align:left;}#Cloud .center .content li{display:inline !important;padding:0 5px 0 0;}#Cloud{width:300px;left:8px;border:0px;}#Cloud .header{height:20px;display:block;width:300px;color:#797979;font-size:12px;line-height:18px;margin:0;padding-top:5px;text-align:center;text-transform:uppercase;}#Cloud .center{display:block;width:300px;background:#fff;margin:0;padding:0;}#Cloud .center .content{font-family:'Georgia' ,serif;padding:4px;line-height:27px;overflow:hidden;}#Cloud .center .content .cl1{color:#a9a9a9;font-size:10px;font-weight:400;letter-spacing:0;text-decoration:none;}#Cloud .center .content .cl2{color:#a9a9a9;font-size:12px;font-weight:400;letter-spacing:0;text-decoration:none;}#Cloud .center .content .cl3{color:#a9a9a9;font-size:14px;font-weight:400;letter-spacing:0;text-decoration:none;}#Cloud .center .content .cl4{color:#a9a9a9;font-size:16px;font-weight:400;letter-spacing:0;text-decoration:none;}#Cloud .center .content .cl5{color:#a9a9a9;font-size:18px;font-weight:400;letter-spacing:0;text-decoration:none;}#Cloud .center .content .cl6{color:#a9a9a9;font-size:20px;font-weight:400;letter-spacing:0;text-decoration:none;}#Cloud .center .content .cl6{color:#a9a9a9;font-size:26px;font-weight:400;letter-spacing:0;text-decoration:none;}#Cloud .center .content .cl7{color:#a9a9a9;font-size:28px;font-weight:400;letter-spacing:0;text-decoration:none;}#Cloud .center .content a:hover{text-decoration:underline;}#Cloud .footer{display:block;width:100%;height:5px;background-position:-10px -526px;}//--></style><div id="Cloud"><div class="header">Cloud</div><div class="center"><div class="content"><ol> <li><a href="http://www.mywakes.eu/mywakes/?s=cloud" class="cl2">cloud</a></li> <li><a href="http://www.mywakes.eu/mywakes/?s=GPS tracker" class="cl7">GPS tracker</a></li> <li><a href="http://www.mywakes.eu/mywakes/?s=tracking platform" class="cl6">tracking platform</a></li> <li><a href="http://www.mywakes.eu/mywakes/?s=GPS" class="cl4">GPS</a></li> <li><a href="http://www.mywakes.eu/mywakes/?s=Garmin GPS" class="cl6">Garmin GPS</a></li> <li><a href="http://www.mywakes.eu/mywakes/?s=charts" class="cl3">charts</a></li> <li><a href="http://www.mywakes.eu/mywakes/?s=IoT" class="cl4">IoT</a></li> <li><a href="http://www.mywakes.eu/mywakes/?s=Internet of things" class="cl3">Internet of things</a></li> <li><a href="http://www.mywakes.eu/mywakes/?s=developers" class="cl4">developers</a></li> <li><a href="http://www.mywakes.eu/mywakes/?s=sdk" class="cl2">sdk</a></li> <li><a href="http://www.mywakes.eu/mywakes/?s=TomTom" class="cl3">TomTom</a></li> <li><a href="http://www.mywakes.eu/mywakes/?s=localization" class="cl5">localization</a></li> <li><a href="http://www.mywakes.eu/mywakes/?s=georss" class="cl2">georss</a></li> <li><a href="http://www.mywakes.eu/mywakes/?s=flight tracker" class="cl7">flight tracker</a></li> <li><a href="http://www.mywakes.eu/mywakes/?s=google earth" class="cl3">google earth</a></li> <li><a href="http://www.mywakes.eu/mywakes/?s=gpx" class="cl3">gpx</a></li> <li><a href="http://www.mywakes.eu/mywakes/?s=google maps" class="cl3">google maps</a></li> <li><a href="http://www.mywakes.eu/mywakes/?s=POI" class="cl3">POI</a></li> <li><a href="http://www.mywakes.eu/mywakes/?s=senior care" class="cl5">senior care</a></li> <li><a href="http://www.mywakes.eu/mywakes/?s=kml" class="cl2">kml</a></li> <li><a href="http://www.mywakes.eu/mywakes/?s=kmz" class="cl2">kmz</a></li> <li><a href="http://www.mywakes.eu/mywakes/?s=kids tracker" class="cl7">kids tracker</a></li> <li><a href="http://www.mywakes.eu/mywakes/?s=pets tracker" class="cl7">pets tracker</a></li> <li><a href="http://www.mywakes.eu/mywakes/?s=GPS locator" class="cl2">GPS locator</a></li> <li><a href="http://www.mywakes.eu/mywakes/?s=alerts" class="cl7">alerts</a></li> <li><a href="http://www.mywakes.eu/mywakes/?s=alarms" class="cl5">alarms</a></li> <li><a href="http://www.mywakes.eu/mywakes/?s=connected" class="cl4">connected</a></li> <li><a href="http://www.mywakes.eu/mywakes/?s=vehicle" class="cl2">vehicle</a></li> <li><a href="http://www.mywakes.eu/mywakes/?s=fleet management" class="cl5">fleet management</a></li> <li><a href="http://www.mywakes.eu/mywakes/?s=monitor" class="cl4">monitor</a></li> <li><a href="http://www.mywakes.eu/mywakes/?s=drivers" class="cl5">drivers</a></li> <li><a href="http://www.mywakes.eu/mywakes/?s=UBI" class="cl4">UBI</a></li> <li><a href="http://www.mywakes.eu/mywakes/?s=points" class="cl2">points</a></li> <li><a href="http://www.mywakes.eu/mywakes/?s=position" class="cl4">position</a></li> <li><a href="http://www.mywakes.eu/mywakes/?s=layer" class="cl2">layer</a></li> <li><a href="http://www.mywakes.eu/mywakes/?s=GPS devices" class="cl4">GPS devices</a></li> <li><a href="http://www.mywakes.eu/mywakes/?s=can bus" class="cl3">can bus</a></li> <li><a href="http://www.mywakes.eu/mywakes/?s=OBD" class="cl4">OBD</a></li> <li><a href="http://www.mywakes.eu/mywakes/?s=trip" class="cl2">trip</a></li> <li><a href="http://www.mywakes.eu/mywakes/?s=missions" class="cl2">missions</a></li></ol><div class="clear" style="height:7px;"></div></div><div class="footer"></div></div></div>