Geofence alerts: he importance of setting boundaries
Geofence alerts for vehicles
Check that your vehicles don't deviate from the established routes raising geofence alerts.
For your loved ones
Make sure that your loved ones don't wander outside their safe zones.
For your pets
Let your pets move freely but safely.
Three dimensional geofence alerts for your flights
Set 3D virtual geofence alerts to mark permitted flying areas.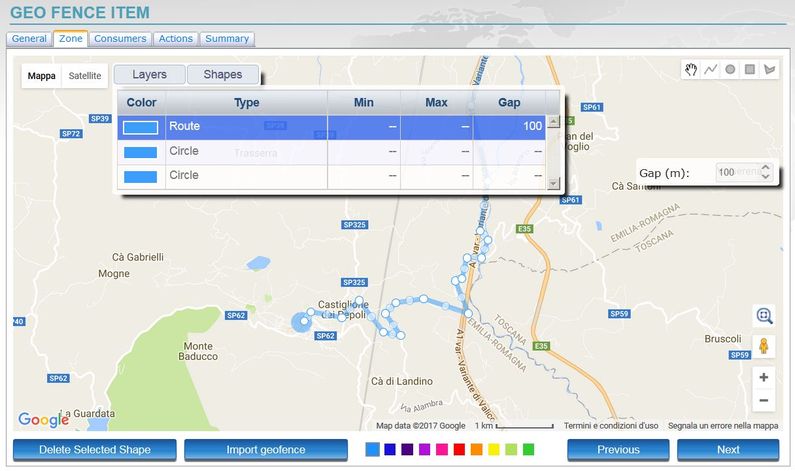 Flexible and straightforward
Create virtual geofence alerts that are simple (circles, rectangles), complex (multi-sided polygons), composite (routes with maneuvering area) and import your completed trips as well.
Create geofences by importing a track's GPX file
Set alarms that activate when the geofence is entered or exited
Simplify the drawing of geofences by viewing the satellite map or uploading your custom map overlays
View details of the geofence alerts that indicate the point where the virtual boundary was crossed
Set geofence alarms according to time slots and for selected users only
Use geofences to integrate IoT connected objects, such as a thermostat and house lights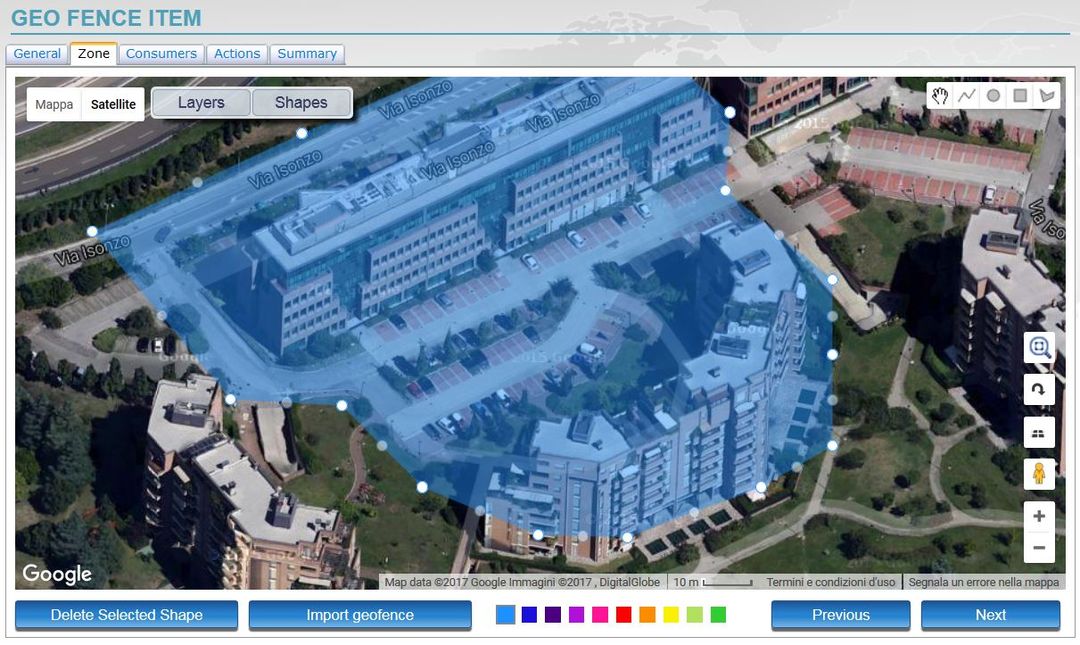 3D virtual geofences
Create 3D virtual geofences to indicate no fly zones and to get geofence alerts when an aircraft is at an unauthorized altitude.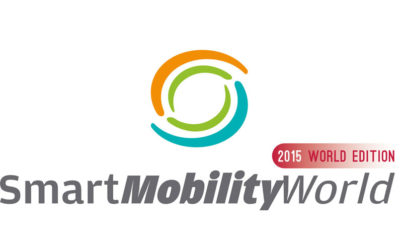 The Monza Circuit hosts the future smart mobility automotive My Wakes will be at Smart Mobility World 2015 that will take place on 28 – 30 October 2015 on the renowned Monza Circuit. Three days dedicated to new technologies for automotive innovation,...
read more