MyWakes now fully supports IFTTT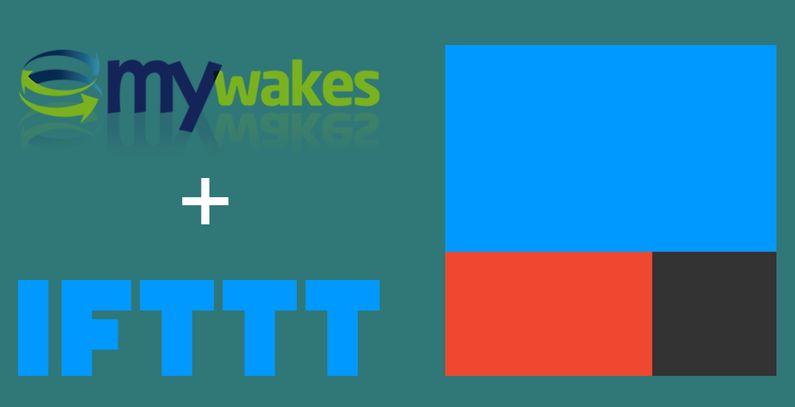 MyWakes now integrates IFTTT connecting more than 1'000 services !
MyWakes further improves its offer and today connects more than 1000 services to hundreds of electronics manufacturers, hardware and software!
Our goal has always been to connect people with objects making them easier and smarter, and to make objects able to interact each other.
We developed alerts and alarms for our GPS trackers' events that could send custom e-mails and SMS, make phone calls, send fully customized HTTP requests through or webhook interface and now MyWakes IS ON IFTTT with its official service!
What is IFTTT? IFTTT means If This Then That and it is the most important app interconnection platform in the world, developed to create automated interactions between different applications (e.g. google drive, dropbox, youtube, evernote), appliances (e.g. Samsung, General Electric, Whirlpool, LG, NetAtMo Thermostat), smart light-bulbs (e.g. LIFX, Philips, Belkin), Connected Cars (e.g. Tesla, BMW) and mobile operating systems like Android and IOS and so on…  including, of course, MyWakes.
IFTTT allows different applications "to talk to each other" and to take actions based on certain inputs chosen by you: for example, if you have a Netatmo Weather Station you can set up a MyWakes' geo-fence around your home and use IFTTT to automatically reduce the temperature in all rooms when you go to work and increase it when you come back at home. You could also automatically activate your MyWakes anti-theft when turning off your vehicle's engine. These are just some examples of what you can do with MyWakes and IFTTT, the possibilities are almost endless!
How does IFTTT work? It's very simple and it does not require any programming knowledge. To better explain how to use our service at its best integrating your world, we created a simple user guide about how IOT works with IFTTT!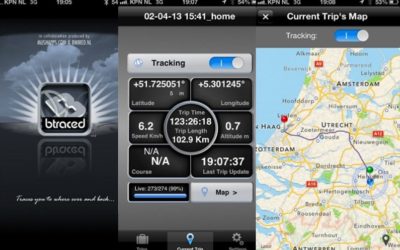 MyWakes supports bTraced: the mobile app that allows iPhone and Android smartphone GPS tracking. Using a smartphone app to track your movements is now possible thanks to the new interface developed by MyWakes for bTraced tracking app. BTraced App is available for iOS...
read more