The smart GPS pet tracker for pets and people who love them
Never lose them again with GPS pet tracker
MyWakes GPS pet tracker will let you to know, at any given moment, where your pets are and where they're going, all in real time.
The serenity in knowing they're free
You get immediate alerts by SMS, email or phone if and when your pet strays out of the virtual boundaries that you've set.
Always with you
Track your furry friend even when you're far from home: all you need is an internet-connected smartphone, tablet or PC.
Resistant and durable
The trackers are shock, bite and water resistant and the long-life battery lasts several days on a single charge.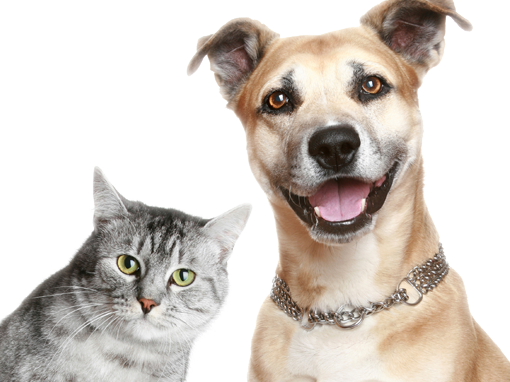 Track position and routes
With GPS pet tracker you can always view your pet's position live from the app and from our website. You can also replay the routes they've taken over the last 6 months.
Set boundaries
Set a virtual geo-fence and if your pet leaves this area you will get an alert via SMS, email or phone call indicating their exact position.
GPS pet tracker to find them, always
MyWakes GPS pet tracker combines GPS, GLONASS, GPRS and A-GPS to get the most accurate position anywhere in the world.
Monitor physical activity
Track your dog's movements so you can keep him fit.
Long-life battery
The power management technology ensures unparalleled battery life (assuming a GPS position every hour the battery can last up to a week).
Interval tracking
The device transmits GPS positions over a time interval selected by the user that can be modified at any time from the admin panel.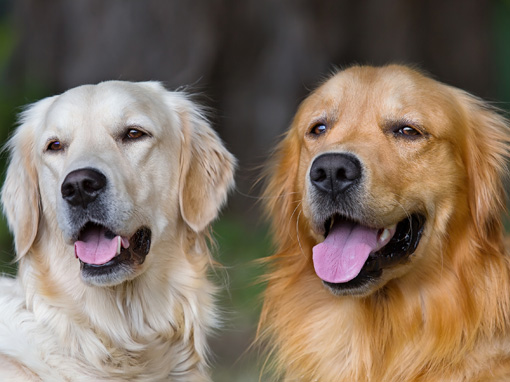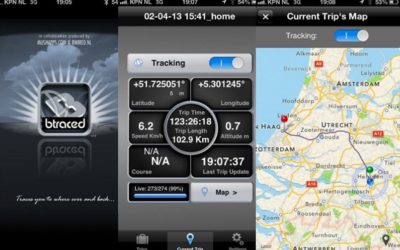 MyWakes supports bTraced: the mobile app that allows iPhone and Android smartphone GPS tracking. Using a smartphone app to track your movements is now possible thanks to the new interface developed by MyWakes for bTraced tracking app. BTraced App is available for iOS...
read more
Recommended GPS tracking devices for pet tracking:
<style type="text/css"><!--#Cloud .center .content ol{list-style-type:none;padding:0;margin:5px 5px 5px 5px;text-align:left;}#Cloud .center .content li{display:inline !important;padding:0 5px 0 0;}#Cloud{width:300px;left:8px;border:0px;}#Cloud .header{height:20px;display:block;width:300px;color:#797979;font-size:12px;line-height:18px;margin:0;padding-top:5px;text-align:center;text-transform:uppercase;}#Cloud .center{display:block;width:300px;background:#fff;margin:0;padding:0;}#Cloud .center .content{font-family:'Georgia' ,serif;padding:4px;line-height:27px;overflow:hidden;}#Cloud .center .content .cl1{color:#a9a9a9;font-size:10px;font-weight:400;letter-spacing:0;text-decoration:none;}#Cloud .center .content .cl2{color:#a9a9a9;font-size:12px;font-weight:400;letter-spacing:0;text-decoration:none;}#Cloud .center .content .cl3{color:#a9a9a9;font-size:14px;font-weight:400;letter-spacing:0;text-decoration:none;}#Cloud .center .content .cl4{color:#a9a9a9;font-size:16px;font-weight:400;letter-spacing:0;text-decoration:none;}#Cloud .center .content .cl5{color:#a9a9a9;font-size:18px;font-weight:400;letter-spacing:0;text-decoration:none;}#Cloud .center .content .cl6{color:#a9a9a9;font-size:20px;font-weight:400;letter-spacing:0;text-decoration:none;}#Cloud .center .content .cl6{color:#a9a9a9;font-size:26px;font-weight:400;letter-spacing:0;text-decoration:none;}#Cloud .center .content .cl7{color:#a9a9a9;font-size:28px;font-weight:400;letter-spacing:0;text-decoration:none;}#Cloud .center .content a:hover{text-decoration:underline;}#Cloud .footer{display:block;width:100%;height:5px;background-position:-10px -526px;}//--></style><div id="Cloud"><div class="header">Cloud</div><div class="center"><div class="content"><ol> <li><a href="http://www.mywakes.eu/mywakes/?s=cloud" class="cl2">cloud</a></li> <li><a href="http://www.mywakes.eu/mywakes/?s=GPS tracker" class="cl7">GPS tracker</a></li> <li><a href="http://www.mywakes.eu/mywakes/?s=tracking platform" class="cl6">tracking platform</a></li> <li><a href="http://www.mywakes.eu/mywakes/?s=GPS" class="cl4">GPS</a></li> <li><a href="http://www.mywakes.eu/mywakes/?s=Garmin GPS" class="cl6">Garmin GPS</a></li> <li><a href="http://www.mywakes.eu/mywakes/?s=charts" class="cl3">charts</a></li> <li><a href="http://www.mywakes.eu/mywakes/?s=IoT" class="cl4">IoT</a></li> <li><a href="http://www.mywakes.eu/mywakes/?s=Internet of things" class="cl3">Internet of things</a></li> <li><a href="http://www.mywakes.eu/mywakes/?s=developers" class="cl4">developers</a></li> <li><a href="http://www.mywakes.eu/mywakes/?s=sdk" class="cl2">sdk</a></li> <li><a href="http://www.mywakes.eu/mywakes/?s=TomTom" class="cl3">TomTom</a></li> <li><a href="http://www.mywakes.eu/mywakes/?s=localization" class="cl5">localization</a></li> <li><a href="http://www.mywakes.eu/mywakes/?s=georss" class="cl2">georss</a></li> <li><a href="http://www.mywakes.eu/mywakes/?s=flight tracker" class="cl7">flight tracker</a></li> <li><a href="http://www.mywakes.eu/mywakes/?s=google earth" class="cl3">google earth</a></li> <li><a href="http://www.mywakes.eu/mywakes/?s=gpx" class="cl3">gpx</a></li> <li><a href="http://www.mywakes.eu/mywakes/?s=google maps" class="cl3">google maps</a></li> <li><a href="http://www.mywakes.eu/mywakes/?s=POI" class="cl3">POI</a></li> <li><a href="http://www.mywakes.eu/mywakes/?s=senior care" class="cl5">senior care</a></li> <li><a href="http://www.mywakes.eu/mywakes/?s=kml" class="cl2">kml</a></li> <li><a href="http://www.mywakes.eu/mywakes/?s=kmz" class="cl2">kmz</a></li> <li><a href="http://www.mywakes.eu/mywakes/?s=kids tracker" class="cl7">kids tracker</a></li> <li><a href="http://www.mywakes.eu/mywakes/?s=pets tracker" class="cl7">pets tracker</a></li> <li><a href="http://www.mywakes.eu/mywakes/?s=GPS locator" class="cl2">GPS locator</a></li> <li><a href="http://www.mywakes.eu/mywakes/?s=alerts" class="cl7">alerts</a></li> <li><a href="http://www.mywakes.eu/mywakes/?s=alarms" class="cl5">alarms</a></li> <li><a href="http://www.mywakes.eu/mywakes/?s=connected" class="cl4">connected</a></li> <li><a href="http://www.mywakes.eu/mywakes/?s=vehicle" class="cl2">vehicle</a></li> <li><a href="http://www.mywakes.eu/mywakes/?s=fleet management" class="cl5">fleet management</a></li> <li><a href="http://www.mywakes.eu/mywakes/?s=monitor" class="cl4">monitor</a></li> <li><a href="http://www.mywakes.eu/mywakes/?s=drivers" class="cl5">drivers</a></li> <li><a href="http://www.mywakes.eu/mywakes/?s=UBI" class="cl4">UBI</a></li> <li><a href="http://www.mywakes.eu/mywakes/?s=points" class="cl2">points</a></li> <li><a href="http://www.mywakes.eu/mywakes/?s=position" class="cl4">position</a></li> <li><a href="http://www.mywakes.eu/mywakes/?s=layer" class="cl2">layer</a></li> <li><a href="http://www.mywakes.eu/mywakes/?s=GPS devices" class="cl4">GPS devices</a></li> <li><a href="http://www.mywakes.eu/mywakes/?s=can bus" class="cl3">can bus</a></li> <li><a href="http://www.mywakes.eu/mywakes/?s=OBD" class="cl4">OBD</a></li> <li><a href="http://www.mywakes.eu/mywakes/?s=trip" class="cl2">trip</a></li> <li><a href="http://www.mywakes.eu/mywakes/?s=missions" class="cl2">missions</a></li></ol><div class="clear" style="height:7px;"></div></div><div class="footer"></div></div></div>